The Gender Balance
The gender balance of Queensland's teaching workforce has been shifting since the day schools started in this state.
Equal pay for all female teachers wasn't achieved until 1971. In 1980, married female teachers could still be discriminated against when they applied for some teaching roles in Queensland.
Fast forward to today and we have a declining number of men entering the teaching workforce. Queensland currently has the lowest percentage of male teachers in the workforce ever recorded – at 24.75 per cent.
Today we take a look at some of the history, and the milestones, across the shifting gender balance (for a more comprehensive history read Female Teachers in Queensland State Schools: A History 1860-1983 by Eddie Clarke, from which the timeline is mostly sourced).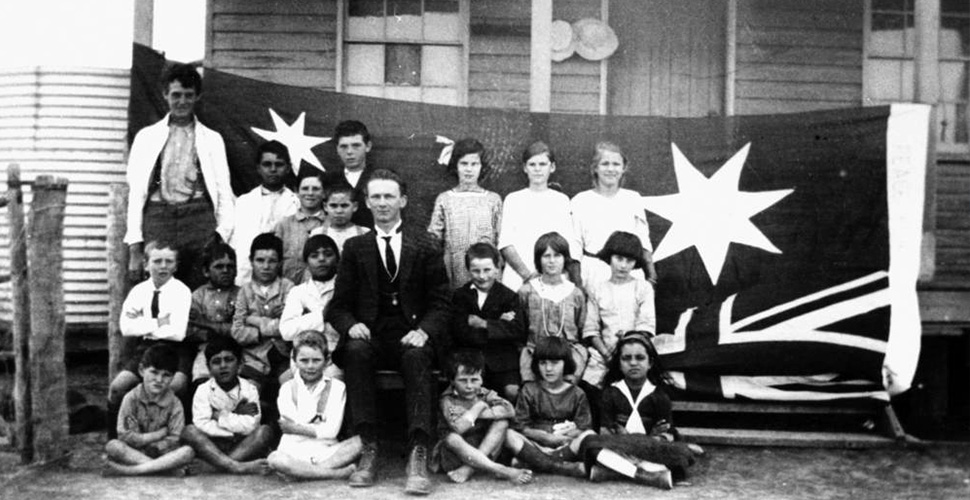 Timeline*
1859: Queensland becomes a self-governing colony.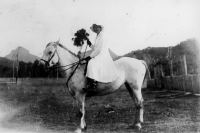 1860 to 1875: The Board of General Education has trouble recruiting men to the profession due to higher salaries offered outside of teaching. For the majority of women, teaching is the only profession openly available. Most are only able to work domestically or in factories.
1861: The Board of General Education refuses to give grants to Church of England schools run by headmistresses, requiring males to head the schools instead.
1874: Equal pay was granted to female and male teachers in California in the United States, which is discussed in Queensland. It will be almost 100 years before Queensland makes the same move.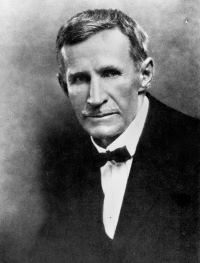 1875 to 1902: The percentage of female teachers hovers around 50 per cent of the teaching population, despite women only comprising 40 per cent of the overall population.
1880 to 1890: An economic boom sees fewer men choosing teaching again, but this trend reverses when the economy starts to decline in 1894.
1885: Regulation 22 is amended to order that "Wives of teachers, acting as assistants under their husbands, will not receive the full salary assigned to their classification (if any) unless they hold rank." This sees pay reduced from 150 pounds to between 30 and 40 pounds a year for these female teaching assistants. Other women earn between 50 to 80 per cent of what men in the same classification take home.
1890s: Alarm is expressed at the increase of female teachers, particularly in boys' schools, across society. Equal pay was spoken of in Parliament, but is not achieved for another 70 years.
1898: A curriculum change means algebra and Euclid is to be taught in primary, requiring female teachers to go back to college in their own time to learn the mathematic content, which up until then has been taught only to males.
1901: Lobbying sees the pay of female assistant teachers raised after being drastically cut more than a decade earlier.
1902: Regulation 71 is introduced requiring women to resign from the teaching workforce if they marry. Only those who are widowed, divorced, or whose husbands abandon them, are allowed to keep teaching. "Such women should be minding their husbands, their home and their children," Queensland Education Department General Inspector David Ewart, and joint architect of the regulation, said in the 1890s.
1910: Targets are set by the Department of Education to have 33 per cent of the teaching workforce female.
1914 to 1918: The state relies more heavily on female teachers as male teachers head off to war. The first teachers training college opens in Brisbane, leading to a phase-out of pupil teachers.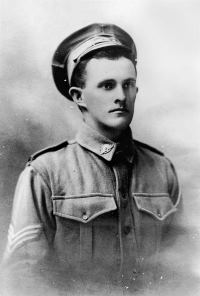 1918 to 1920: The percentage of female teachers in the workforces post-war reaches a new height of 61%, which won't be attained again until 1983.
1928: A target of 40 per cent of the teaching workforce being female is set by the Department of Education.
1930s: The percentage of men becoming teachers increases during the depression as they look for more secure careers.
1932: Regulation 61 is introduced as an extension to Regulation 71, stating "A female teacher upon her marriage shall resign, otherwise she shall be deemed to have forfeited her office, and shall thereupon cease to perform her duties and to receive her salary". Exceptions are made for married women whose husbands die or are incapacitated.
1940s: Women make up 20 per cent of the principal population, but can only be principals in provincial schools, schools with less than 30 students, infant schools, all girls' schools and opportunity schools (for students with special needs) in the state sector. The Department moved that it does not want females in charge of mixed schools. Prior to 1961 females are put in charge of female students in most primary and high schools and are called "Senior Mistresses".
1940 to 1945: Married women are allowed to be reemployed on a temporary basis as a public servant, including as teachers, during World War II.
1945: A new salary scale means women are worse off in relation to mens' pay than they were 20 years earlier.
1946: Cabinet reinstates Regulation 71 forcing married women, who had worked during the war, to resign after 12 months. Due to a rapidly growing student population, up to 20 per cent of those who resign are rehired each year for another 12 months. State Cabinet instructs the Department, however, to minimise the number of married female teachers.
1962: Equal pay is being phased in for female teachers in New South Wales and New Zealand.
1968 to 1971: Equal pay is phased in for female teachers following a take-up of the fight by the Queensland Teachers' Union.
1969: Queensland moves that the Heads of Departments in State Government can approve the employment of married women as teachers. All married female teachers are given the opportunity to apply for permanent roles, but around 30 per cent are declined. Policy is changed four years later to make easier for married women to apply for permanency.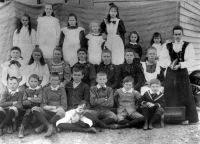 1974: Queensland's first female District Inspector of Schools (Primary) is appointed. Lillian Shelton (see her story here) oversaw the Mount Isa District, which stretched the full length of the state from Birdsville to Mornington Island.
1978: The Department of Education introduces a priority list for employment due to an oversupply of teachers, with married female teachers whose husbands are working placed third on the list.
1981: Queensland Cabinet decides married female teachers will be treated equally to all other employee applicants for teaching roles.
1982: The Commonwealth announces it will legislate against the discrimination of women in employment.
1983: The post-World War I peak of 61 per cent of females in the teaching workforce is reached again. The percentage continues to climb to unprecedented highs. There are now three female District Inspectors of Schools (Primary), including Lillian Shelton.
2016: 75.75 per cent of the teaching workforce is female, 24.25 per cent male, with men more likely to work in secondary schools than primary.
*With the exception of the 2016 and 1874 entry, the information in this timeline has been entirely sourced from the book Female Teachers in Queensland State Schools: A history 1860-1983, written by Eddie Clarke and published by the Department of Education, Queensland in 1985. You can read it online at education.qld.gov.au/library/edhistory/state/female.html.
The 1874 entry is sourced from Female Teachers in Queensland State Schools and Country Schoolwomen: Teaching in Rural California, 1850-1950, available online at books.google.com.au.