QBECT Group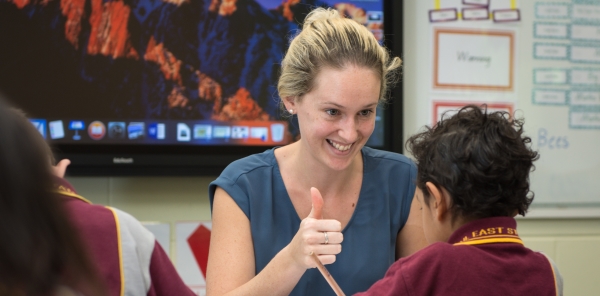 Queensland Beginning and Early Career Teacher Reference Group (QBECT)
The Queensland College of Teachers (QCT) is committed to engaging widely with the profession and our stakeholders to build strong partnerships in our work in order to shape the future of teaching in Queensland for mutual benefits.
In late 2018, the QCT established the Queensland Beginning and Early Career Teacher Reference Group (QBECT) to support engagement with beginning and early career teachers in Queensland (pre-service teachers in the final year of their initial teacher education program or teachers in the first five years of their professional career). Beginning and early career teachers are professionals entering classrooms across Queensland with a sophisticated and contemporary set of knowledge and skills, a readiness to learn, and a firm commitment to their profession.
As the regulatory authority for the teachers in Queensland, the QCT recognises the need for robust and productive engagement with this particular cohort to enhance our work in promoting and lifting the status of the teaching profession in Queensland. QBECT is a professional forum for discussion about how the QCT can better support teachers in the early stages of their career. Through sharing ideas, initiatives and research, the group plays an important role in influencing the QCT's work. Thirteen beginning and early career teachers from a diversity of schools across Queensland were chosen in October 2019 after undergoing a rigorous selection process. Membership to QBECT for these individuals will remain current until they have completed the first five years of their career as a teacher.
QBECT application process
To apply to be a QBECT member please provide the following:
A copy of your CV/resume (maximum two pages)
A referee statement from your Principal/Deputy Principal/Delegate (if in school) or if you're a preservice teacher, a referee statement from a supervisor or lecturer from your university (maximum one page)
A short video (under 2 minutes) which addresses the following:

why you want to join QBECT
what you would bring to QBECT
one education policy issue that you're passionate about and how the issue could be addressed, improved or actioned
Submit by uploading your application here and clearly referencing each section by including your name as per the example below.
John Smith CV
John Smith referee
John Smith video
Applications close 30 September. If you have any questions regarding the application process please contact Tony Pelusi at