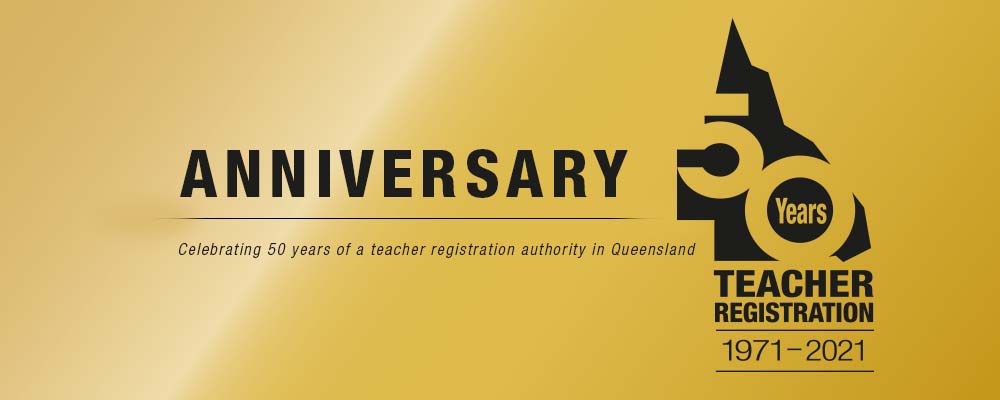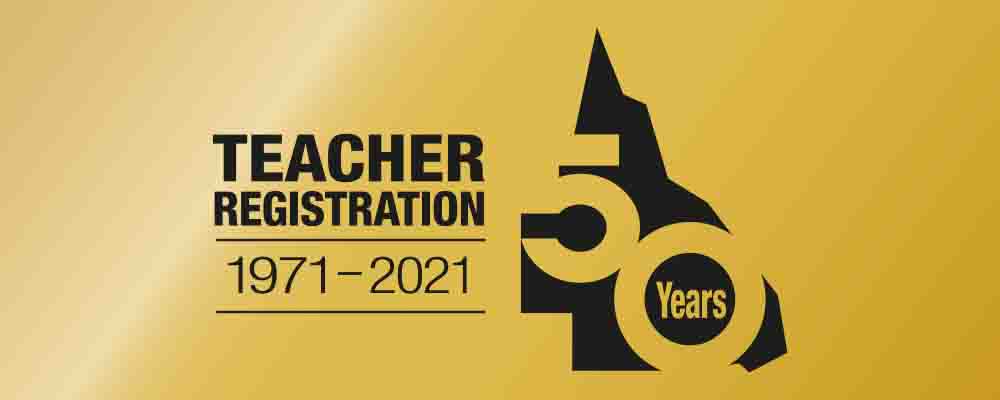 ANNIVERSARY
Celebrating 50 years of a teacher registration authority in Queensland
Celebrating 50 years of teacher regulation in Queensland
The QCT has a proud history of upholding high standards for the teaching profession in Queensland. For the past five decades, the QCT and its predecessors the Board of Teacher Education and the Board of Teacher Registration have been working hard to uphold and improve the standards of this important profession.
Educators advocated for years to establish a registration system in Queensland to ensure teachers in Queensland schools were qualified and of good character. Queensland was the first Australian state to mandate teacher registration in all schools, both government and non-government.
Throughout 2021 we are celebrating 50 years of teacher regulation, and while teaching has changed a lot during this time, our mission hasn't—to have high-quality teachers in every classroom across Queensland.
This milestone represents an opportunity to not only celebrate this achievement and what it means for the profession but also promote the profession on a state-wide scale.
The QCT has been meeting with a stakeholder reference group to plan the 50th-anniversary celebrations. The group is made up of representatives from all three school sectors—state, independent and Catholic—as well as Queensland's principal associations, teacher unions, parent associations and the Queensland Deans of Education.
Upcoming events
There will be several opportunities to profile the teaching profession throughout the year. The first of these is a photo competition aimed to capture inspiring teaching moments in Queensland schools. The top twelve entries will be collated into a calendar for 2022. The QCT 2021 Photo Competition is now open.