Smashing the glass ceiling
Meet Queensland's oldest registered teacher
Lillian Shelton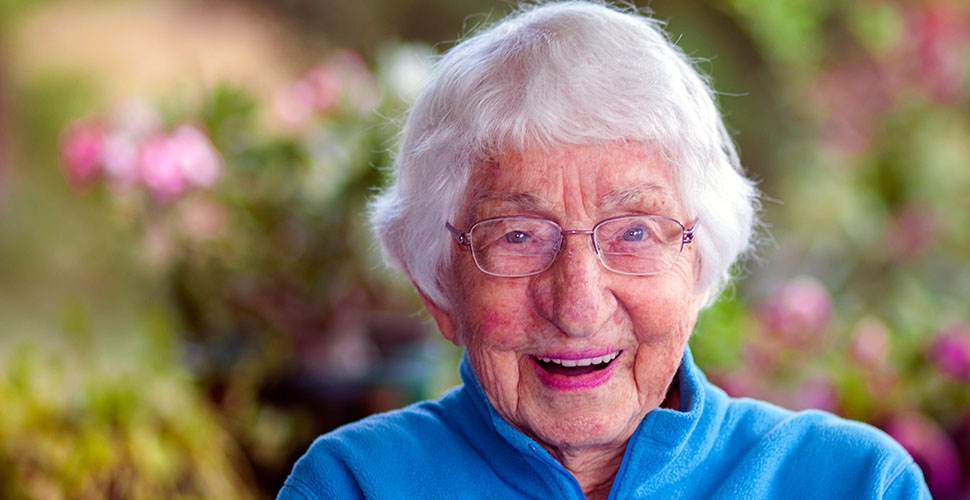 When Lillian Shelton started teaching in the 1940s, there were no female principals.
She was once asked by a male colleague, "If you were a principal, what would you do about the boys' toilets?"
"What you do about the girls' toilets," she replied matter-of-factly.
Lillian went on to become not only a principal, but an Inspector of Schools.
In 1974, she was appointed as the first female District Inspector of Schools in the state.
Today, at 92, she is Queensland's oldest registered teacher.
She has witnessed extraordinary changes since the 1940s.
Back then teachers were only given only one year's training before being placed in their home town, when possible, to teach for a year. After that, they were often sent to one-teacher schools.
"It was like being thrown into the deep end because you were on your own; nobody came near you, nobody helped you. There were no advisory teachers, so you were just plonked there. You sank or swam," Lillian says.
"And you learned fast I tell you, because they were all one-teacher schools and you would have anything up to 25 kids and you would have … at least five different levels, or six different levels to teach."
At her first one-teacher school at Mt Sibley, on the Darling Downs, there were 19 horses and 22 children. Young teachers had to board with families in the area.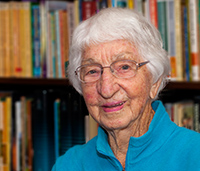 "I think back on the days of the one-teacher schools – they were terribly lonely. I was just dependent on farming families to put me up. There was no public transport and then few young teachers had cars. So I was dependent on the family to go anywhere," Lillian says.
"Sometimes you would have to be in a meeting where they discussed who was going to have the teacher next, which was not very nice," she says, before breaking out into laughter at the ridiculousness of it.
"You just had to deal with it. You had to learn to be tough."
SMASHING THE GLASS CEILING
Between 1943 and 1972 Lillian worked in dozens of schools as a teacher, relieving teacher and principal.
After a stint as a teacher in the UK, her excellence was recognised when in 1963 she was asked to be the first principal of the Charters Towers School of the Air – the second School of the Air in Queensland.
In 1973, while Principal of The Hall Girls and Infants School in Rockhampton, she was asked to be an Acting Inspector of Schools in Maryborough. The following year she made state history when she was named Queensland's first female District Inspector of Schools (primary) for the Western Queensland region, based in Mount Isa.
"I was a bit over-awed, but I managed all right because I had an enormous grounding after teaching so many classes in one-teacher schools, and then coming through with diverse experience as a principal. I was used to taking responsibility for a whole school," she says.
"It was the men who had the problem. They were wide-eyed with wonder that this would ever, ever happen. Nobody ever thought there would be female principals or female Inspectors. We broke the mould."
The Mount Isa District at the time stretched from Mornington Island down to Birdsville, the full length of the state. Her office was in Longreach.
"I did a lot of flying," she says.
She retired as the District Inspector of Schools in Gympie in 1983.
ALWAYS A TEACHER
Lillian says while some teachers and principals had a fear of Inspectors, she always saw her role as helping and supporting school staff, and she believes the education system is worse off for abolishing the role.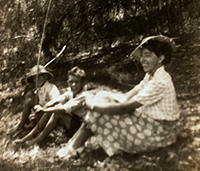 The demise of the Inspectorate, the inability of some children to read despite years of schooling, teacher training, individualised teaching and instilling in children the joy of reading are just some of the issues Lillian is passionate about.
Since retiring she has been involved in religious education in the Gympie area and once a year attends a primary school to adjudicate a speaking competition, which makes her miss teaching.
"I itch to do that sometimes – just to stand in the classroom and teach something," she says.
"It's just having a rapport with those kids.
"There is one word that describes teaching – it is a relationship, that's what it is, it's a relationship.
"You set up a relationship between you and those children and they have to respect that, and you have to respect them."
She says a great teacher is someone who is stable within themselves and well qualified, "a person with empathy and intelligence and a concern for individual children, rather than a concern for subject matter. Subject matter counts, but if you are a teacher and you only go in to deliver subject matter, then you are not getting there."
"A student isn't just someone to whom you deliver subject matter; each student is the important person in the classroom, and the teacher's job is to make sure that each person understands and progresses."
At 92, Lillian remains on the Register of Teachers because she continues to do work in the education area, and, when it comes down to it, she is a teacher.
"When I was five I said to my mother 'I want to be a teacher', and I just was," she says.
"I like things done well and organised well. In a school you can't muck around; you have to be on top of things; you have to know exactly what you are doing and where your curriculum is going; and you have to know your children and make sure they get there – that's the main thing."
• The oldest registered teacher in Queensland who is still undertaking paid work in schools is Brisbane Grammar School Latin teacher Don Barrett, who is 86 years old.