Taking the leap
From excellence in the field to excellence in the classroom
Dan MacDonald Ian Dewey Fiammetta Stefani
Scientists, engineers, journalists, lawyers, Australian Defence Force personnel, business managers and even politicians have left behind their former careers to inspire Queensland's next generation of students through teaching.
Today we hear from some of those teachers who have taken the career leap.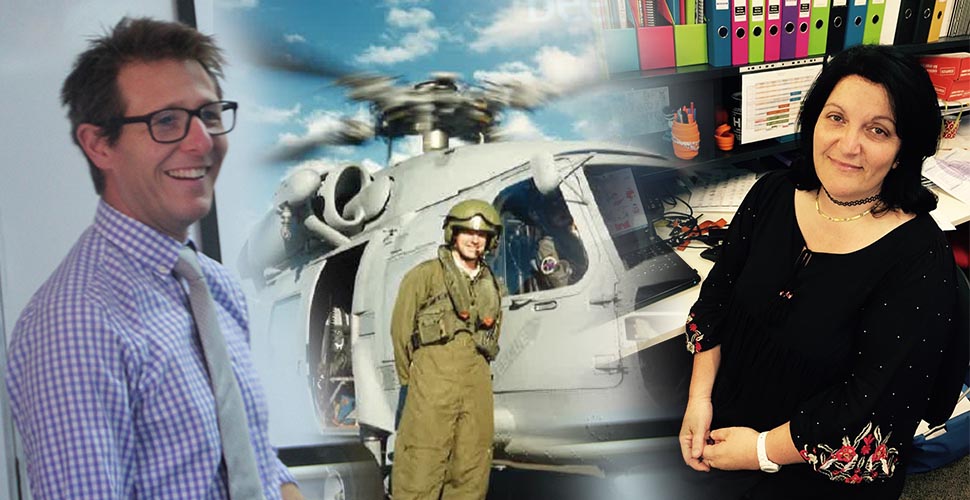 Dan MacDonald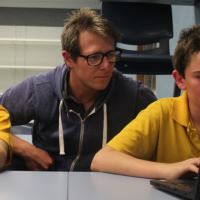 Would you like a former architect to teach students design and technology? A forensic scientist to teach science? An Australian athlete to teach PE?
What about a journalist, who has worked for the World Bank, including in Mongolia, teaching geography and history?
These are just some of the backgrounds of early career teachers at Toowoomba Grammar School (TGS), who returned to university to study teaching.
Former World Bank worker and journalist Dan MacDonald said it took "a lot of guts" for people to leave a career in which you could climb to the top of your field, only to start again as a teacher.
But he wouldn't change a thing.
"It is really rewarding," Dan says of teaching.
"For all the challenges, it has its rewards. It's a vocation, it's not a job.
"I've always wanted to be a teacher at some level.
"My mother was a secondary school teacher – she was absorbed in it.
"When I was growing up she dedicated a lot of time to helping students, working with them and thinking back on it, it's such a great thing to do. It's such a noble thing to do.
"So, she has inspired me, but in another way I have always respected the process of education. I have always wanted to contribute to it in some way."
Dan started his career as a journalist at the Sunday Telegraph writing stories on schoolboy rugby, before working his way through regional papers to the Canberra Times and then on to The Age as a sub-editor.
He was given an opportunity to be Australian Youth Ambassador for the World Bank in Mongolia, which he also worked for full-time, and studied a Masters in International Relations degree before studying teaching.
"I bring a perspective from all of my former jobs; I think they all add some value in a way," the geography and history teacher says.
There are challenges though, including not having the decades of experience in the classroom like many colleagues at TGS.
"I am constantly grappling with pedagogy; it is not an easy thing to do, but it is really rewarding when you do get the light bulbs going off in the students' minds that they have got it – what you are trying to teach them – or they have become really interested in what you are trying to teach them."
The 34-year-old has recently been promoted to assistant boarding house master and says the connections he will build with students through this role will also help him in the classroom.
He praises TGS, its students and parents, and Toowoomba itself.
"I've been really impressed by it. It's a real blend between the country lifestyle and the urban lifestyle," Dan says.
"It is a fantastic place to raise children. It has got the best parks that I have ever seen. The kids love them. It takes me 20 minutes to walk to work each day. It's just such a great lifestyle. There are a lot of things to like here."
He says teaching is more of a lifestyle than a job for him "because of the rapport that is built with the students that I teach".
"I have found my future," Dan says.
"I have found what I want to do for the rest of my life."
You can watch Dan's journey in the classroom last year as a first-year teacher in this QCT ClassMovies film
Pictures of Dan are courtesy of Filmpond.
Ian Dewey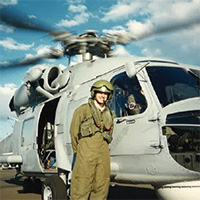 Ian Dewey's first "real working day" was spent on an oil rig in the middle of Bass Strait as a Physical Oceanographer.
He went on to travel the world in Seahawk helicopters, which he analysed for the Australian Defence Force, moved into adult education in the Olympic Kayaking program, before – hoping to spend more time with his family – he took up a scholarship in South Australia to become a STEM teacher.
It's an incredible background, which is why he was asked to come and work at Smithfield State High School, where he is now the STEM Development Coordinator and heads up a drone program for students, based on a similar initiative he coordinated in South Australia.
"The school that I was at in South Australia was very progressive and its whole Year 11 physics program ran around robotics and drones," Ian says.
"We actually built remote control aircraft and flew them. For someone who as a kid loved Lego and loved Meccano, it is the best job in the world."
Smithfield's senior physics students are now benefiting from his experience and are working in robotics as part of their classwork.
Mr Dewey says the real-life examples are fascinating for some students.
"I love it when kids say 'Why are we learning this?' when you can give a real example of something that is used in, say, the Olympic Games or a jet fighter," he says.
"I like saying – well let's look at what Usain Bolt's body is doing – he's a good example, here's what he would do in that situation."
Mr Dewey is also rewriting curriculum to include engaging examples based on his experience in his previous careers to teach mathematics and science.
"As an example in algebra, where you normally learn your equations, I wrote a program, which we have already tested, where the students built reverse sextants," he says of the Year 8 program.
"A sextant is what seamen used to use to work out where they were on the ocean. They knew the time so using the sextant they could work out where they were.
"We know we are at Smithfield so with the reverse sextant we could work out the time. So it's hands on, you build it and you have to use your algebra to put it all together."
The school also has a partnered with James Cook University in a new drone program, and Year 8 science students are measuring amounts of plastic on the Great Barrier Reef, with both initiatives spearheaded by the former Oceanographer.
Fiammetta Stefani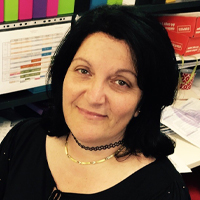 Fiammetta Stefani heard the vice-principal of Milpera State High School speak at university, she knew where she was meant to be.
Like many of the refugee students at Milpera, Mrs Stefani arrived in Australia as a child speaking very little English.
"I know how hard it is to struggle every day to think in a language that is not yours," she said.
"So I understand what they (the Milpera students) go through, but I also understand the potential that they have and I have high expectations of them."
Mrs Stefani, who has previously coordinated an Italian Language Centre, had always dreamed of being a teacher, but found her migrant background hindered her taking on further study.
"Finally I got the courage to say 'No I will go back to university and do what I've always wanted to do'. I really regret not having gone into it much, much earlier," she said.
"I do the utmost to help my students understand that whatever they bring is valued, I learn from them as much as they learn from me and ultimately we learn together.
"Their parents have made such a big step and they have fought to get them here; so I tell them to grab the opportunity – to not let it go".
"I think that drives my whole passion: that regardless, you can do whatever you want to do".
Mrs Stefani uses visuals to aid and enhance language and learning literacy, along with digital devices that involve all the senses to help students learn, while her expertise is being used in a How to Write (HOW) program she re-developed with a colleague.
"Visuals are imperative. For me it's vital when learning a new language – only because I have gone through it. Sometimes the words just come out so quickly that your brain can't keep up with the interpreting or the understanding and for me, visuals provide that link to the five words that you have just missed," she said.
She said Milpera was the school she wished she could have gone to when she arrived in Australia, where students knew they weren't alone and were nurtured to succeed.