Her decision to teach in a rural area was made while she was still at university, despite having never moved away from home before.
"When I was in my second year of uni I did a placement at Hughenden State School," she says.
"It was only a small two-week stint, but from there I realised I had to work in a rural school. I was just really, really passionate about that. There was something really different about working in a rural school," she says.
"I think it was the community feel that I had."
Making the leap
Opportunity knocked while Sally was on another placement at Marian Catholic School in Townsville. A job had become available at St Joseph's in Cloncurry, where a Marian teacher had recently worked.
"She had just moved to Marian that year and said 'You have got to do it, it is a really great school'; she gave that personal experience about it."
The job has been everything Sally hoped for, but it has also been challenging.
"I am an only child and Townsville is home for me, and I have never been away from home before," she says.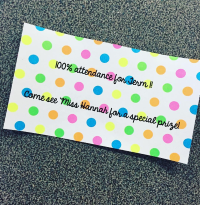 "It is an absolute roller coaster; you can have some really, really great days when things just click with everyone, and there are can be some other days that are a lot more challenging.
"But I am finding that as I am going on I have been able to reflect on my practice; what things worked, what didn't. That has made the process a whole lot smoother."
Social media stardom
While Cloncurry is isolated, Sally has found herself more connected to the outside world through her Instagram account Yearsixshenanigans, which she started to document her journey as a first-year teacher.
Her enthusiasm in setting up her first classroom was infectious.
"Woohoo! Finally got keys to my room! Let the set up begin!" Sally wrote in one post.
"They deserve nothing but the absolute best," she wrote about her students in another.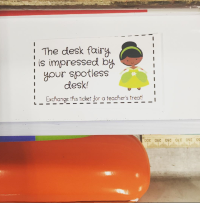 In early March she received a flurry of texts telling her about an article in the Daily Mail, based on the captions from her photos.
The headline read: "The enthusiastic teacher EVERY parent wants for their kids".
"Over a span of two or three days I got an additional 1000 followers, it absolutely just blew up," Sally says.
The account, and the publicity, has put her into contact with teachers from all over Australia and the world, but there's nowhere Sally would rather be than in Cloncurry.
A sense of community
"Cloncurry is such a wonderful community and it is really welcoming as well," she says.
"It is a tiny town but I reckon that there's so much support that can be given from a small rural school and I personally believe that it is such a great place to start out my career, with all the opportunities."
She says St Joseph's staff have been incredibly supportive, not just with curriculum and her work in the classroom, but also looking out for her wellbeing, given it's her first time away from home.
Her social life is starting to gain traction, with teachers cooking for each other at night and town gatherings like the races on the weekend. Her "beautiful" students are also a highlight.
"There's something about (country) kids that's a little bit different to kids in the city," Sally says.
"They are really compassionate and really caring."
After just five months, Sally says she is where she is meant to be.
"It has definitely been one of the best things I have ever done to choose to come out here.
"I absolutely love it."
You can read the Daily Mail article on Sally here: http://www.dailymail.co.uk/femail/article-3471933/Year-six-teacher-Sally-shares-photos-perfect-classroom-Instagram-Year-Six-Shenanigans.html, or follow her on Instagram at Yearsixshenanigans.