Queensland's inspiring teachers
Excellence continues for our award winners
Anthony Young Will Jones Nathan Christensen Helen Wardrop
Today, on the last day of our Queensland Week project, we say thank you to teachers: thank you for helping to make this state the great place that it is.
Each year, we have the privilege of being able to recognise and showcase some of the state's most outstanding teachers and school leaders through our Excellence in Teaching Awards.
During Queensland week, we catch up with some of last year's winners and invite you to nominate a colleague, or a teacher at your child's school, who inspires students and their school community, as a way to say thank you.
You can enter a teacher in one of the four categories here: www.qct.edu.au/eit/eit-awards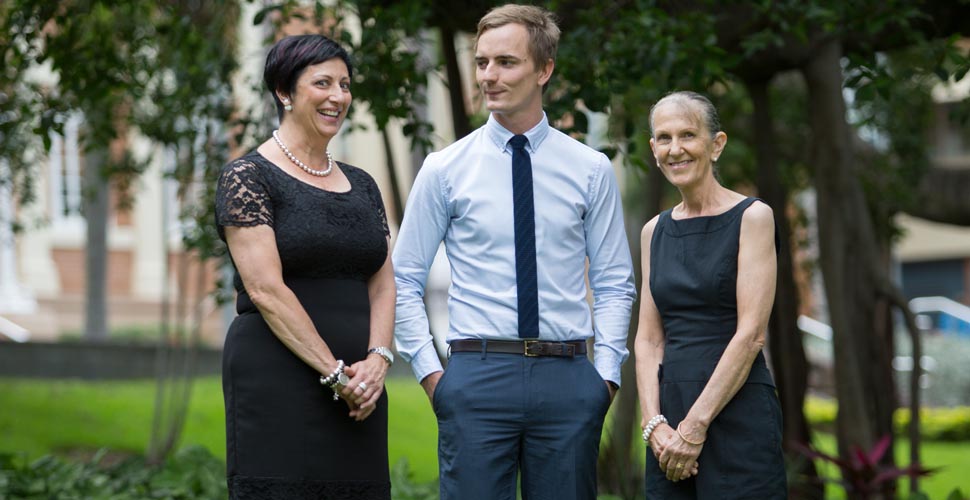 Anthony Young– The Dr Alan Druery OAM Excellence in Teaching Award 2015 winner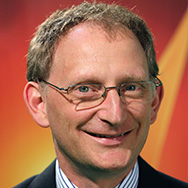 Telling stories about teaching excellence is important, one of the state's most inspirational teachers says.
More than 30 teachers, school leaders, parents and past students at St Laurence's College wrote to the Queensland College of Teachers last year nominating Anthony Young for the Excellence in Teaching Award.
He was described as the teacher "all others aspire to be".
"It was very moving to receive that award, particularly because I didn't know about it," Anthony says.
"That people just took it upon themselves to nominate me – that was really lovely for people to do."
He says it was humbling to receive the award among finalists who were "of such high calibre".
"There were some amazing nominations and when you hear about what is going on around the different areas in Queensland it is pretty inspiring," Anthony says.
He encourages others to nominate colleagues who are doing outstanding work for one of the Excellence in Teaching Awards.
"I think it's important that we do keep telling stories of good teaching, because it's important to hear them and the award system at least provides some avenue whereby there are good news stories about what's happening in teaching," Anthony says.
"The other wonderful thing about it is the stories of those teachers who are nominated as well as those who win are told, and those stories are just as powerful and important as the stories of those who win."
You can nominate a colleague, or a teacher at your child's school, in the Excellence in Teaching category here: www.qct.edu.au/eit/nomination-forms/QCT_EIT_NomForm2016.pdf
Will Jones - Professor Betty Watts Memorial Award for Outstanding Contribution to Teaching Award 2016 winner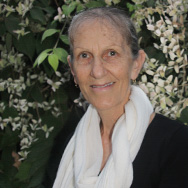 When Will Jones was younger, she was mentored by Professor Betty Watts, who worked at the University of Queensland in the 1960s and 1970s researching, and writing, about Indigenous education.
Will has dedicated her life to Aboriginal and Torres Strait Islander, and early childhood, education, so when she was presented with the Professor Betty Watts OBE Memorial Award for an Outstanding Contribution to Teaching last year, it meant the world to her.
At the awards event, the C&K Early Education Practice Advisor for Far north Queensland, Cape York and Gulf of Carpentaria, dedicated the award to those she worked with, including the Aboriginal and Torres Strait Island educators who she is mentoring to become Early Childhood Teachers with a Bachelor of Education in Early Childhood.
"Apart from marrying my beautiful husband and having our beautiful children and grandchildren, it was probably the most special moment in my life," Will says of receiving the award.
"I am still crying about it.
"It was such an honour for our family and C&K family … and it was such a beautiful honour for all of those young Aboriginal and Torres Strait Islander men and women who teach every day out there.
"I was accepting it for them who live it every day, as I said in my acceptance speech, with integrity, courage and grace."
In a touching Facebook post at the time, C&K staff can be seen leaping in the air, whooping for joy at the win, which was live streamed.
This year, C&K teachers in the far north have been inspired by her win to put in nominations for colleagues in their own Excellence and Innovation awards at C&K, and Will is watching them blossom.
"I still feel like through the award my legacy of working alongside teachers is just continuing," she says.
"As early as yesterday I have had three young Aboriginal Diploma students who have asked me to connect them with Deakin University (to study teaching), so the succession plan is still going on.
"I had some beautiful opportunities I know that I was only offered also because of the award."
One of those was being invited to talk with the Queensland Governor – who heard her speak when she won a major C&K award – at an event at Government House on International Women's Day, about how early childhood education was progressing on the Cape and the Gulf.
Today, she says the award is part of a legacy that was passed on from Professor Betty Watts to her, and that she is now passing on to other teachers.
"Through the award I have been so blessed to be that servant of another generation of young, inspirational people," she says.
"Our future will be all right because they will be the new leaders."
To nominate someone for a Professor Betty Watts OBE Memorial Award for an Outstanding Contribution to Teaching, click here: www.qct.edu.au/eit/nomination-forms/QCT_OCT_NomForm2016.pdf
Nathan Christensen – The Dr Roger Hunter Excellence in Beginning to Teach Award 2015 winner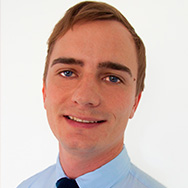 Less than six months after he was named the winner of the Excellence in Beginning to Teach Award, Nathan Christensen was appointed as an Advance Queensland Community Digital Champion.
Nathan, who creates virtual classrooms and uses the Flipped Learning teaching strategy at Kelvin Grove State College, says the QCT award has led to further recognition of his work.
This week the 27-year-old was honoured at a special ceremony, along with other teachers and leaders in digital technology, where he was presented with his Community Digital Champion Award.
"One of the biggest things for me from the QCT award was meeting other people and networking, and through that being able to get more experience and opportunities," Nathan says.
He also encourages people to nominate their colleagues, saying he felt honoured just to be nominated.
If you know an exceptional beginning teacher nominate them for the 2016 QCT Excellence in Beginning to Teach category here: www.qct.edu.au/eit/nomination-forms/QCT_ELITL_NomForm2016.pdf
Helen Wardrop – The Dr John Dwyer Excellent Leadership in Teaching and Learning Award 2015 winner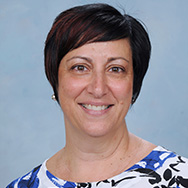 When Helen Wardrop won her QCT award last year, the whole school was watching and the excitement continued for days.
It was a priceless moment at the event, with the Sarina State School Head of Teaching, Learning and Curriculum looking around to see if it was really her name that had been called out when the winner was announced.
"Nine months later, I am still thinking that you guys are going to ring to ask for that money and the award back," she jokes.
In Sarina, the excitement among students, who were watching via live stream, was uncontainable, with some yelling out "We won, we won!".
"When I got back I felt like this huge rock star, with kids screaming congratulations at me," Helen says.
"It wasn't until I found out that the whole school was watching, so that was probably the biggest exciting highlight.
"It has just been back to business as usual … I am still working madly."
Her tireless work ethic was one of the reasons she won the award.
As a pedagogy coach in the Central Queensland region before she joined Sarina State School, she helped drive school improvement through her coaching, support and endless effort.
Her meticulous, and seemingly infinite, support is renowned.
Helen says all principals should think of nominating staff for a QCT award, like her principal did last year.
"It's a wonderful opportunity to actually acknowledge someone who is doing a fantastic job," she says.
To nominate a colleague, or someone at your child's school, for an Excellent Leadership in Teaching and Learning Award, click here: www.qct.edu.au/eit/nomination-forms/QCT_ELITL_NomForm2016.pdf