Wednesday October 5 2022
THIRTY QUEENSLAND TEACHERS NAMED AS STATE AWARD FINALISTS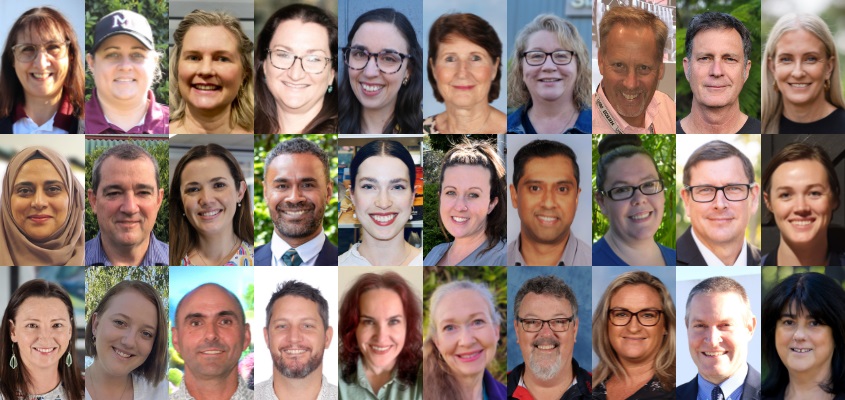 Thirty outstanding teachers from across Queensland have been named as finalists in prestigious state-level teaching awards.
The 2022 TEACHX Awards finalists include teachers from diverse settings across the state who are engaging students in community outreach programs, creating opportunities and providing support to students with complex social and emotional needs, and transforming school cultures.
Students learning under the finalists are being connected with leading industry experts in aerospace engineering and taking part in Army helicopter flight simulators, growing and harvesting their own organic produce, and participating in whole-school LGBTIAQ+ celebrations.
The finalists have been chosen from over 230 nominations across six categories.
The group, which collectively have over a century's worth of teaching experience, ranges from early career teachers – one of which left his job as a stockbroker to pursue teaching – to veterans who have spent 46 years In the classroom.
The winners of the Queensland College of Teachers (QCT) TEACHX Awards, will be announced at an awards ceremony on Thursday October 27, on the eve of World Teachers' Day celebrations in Queensland.
QCT Board Chair Emeritus Professor Wendy Patton said the TEACHX Awards highlighted the exceptional work of teachers across all geographical areas and sectors of education in Queensland.
"I congratulate this year's TEACHX Awards finalists on the extraordinary impact they have made in their students' lives and schools—it is a privilege to be able to highlight and share the difference you are making in your school communities and more widely across the state," she said.
"These diverse finalists share a dedication to teaching, commitment to their school communities, and passion for the profession. A teacher is not just someone who educates – as the finalists from this year show – they galvanise their community, increase opportunities and improve outcomes for students, and build towards the future."
The TEACHX Awards recognise teachers from the state, Catholic and independent schooling sectors, and early childhood settings, and across all subject areas.
Note: The Queensland College of Teachers is a statutory authority and state regulatory authority for the teaching profession which registers, regulates, and promotes the profession
Outstanding Contribution to Teaching
Jacqueline Child, St Aidan's Anglican Girls' School
Catherine Engel, Southport State High School
Ralph Isele, Burpengary State School
Rosina Tucker, Cavendish Road State High School
Sandy Willick, C&K Moorooka Community Kindergarten
Outstanding Contribution to School Community
Trudy Bartlett, Marsden State High School
Tamara Beale, Wellington Point State High School
Sefina Hassam, Australian International Islamic College
Katherine Pryor, Blackwater State High School
Wayne Tuckett, Edens Landing State School
Excellence in Beginning to Teach
Shantelle Janek, Somerville House
Laetitia Leach, Sunnybank State High School
Natalie Rayner, Queensland Pathways State College
Kayla Stubbs, Woorabinda State School
David Tomba, Noosa District State High School
Excellence in Teaching
Zainab Ali, Bellbird Park State Secondary College
Nahroon Nazim, Emerald State High School
Christopher Ralph, St John's Anglican College
Leanne Shead, St Monica's College (Cairns)
Floriana Torelli, Cairns State High School
Innovation in Teaching
Hannah Campos Remon, Brisbane Grammar School
Danielle Chapman, Rangeville State School
Nicholas Gates, Maroochydore State High School
Jon Gemmell, Eumundi State School
Isikeli Kubunameca, St James College
Excellent Leadership in Teaching and Learning
Jennifer Gibb, Faith Lutheran College, Plainland
Tanya McMillan, Goodstart Early Learning Goodna
Daniel Tonon, Western Cape College - Weipa
Justene Webb, Mount Morgan State High School
Michael West, Bellbird Park State Secondary College